Who is online?
In total there are
41
users online :: 4 Registered, 0 Hidden and 37 Guests
Ramann
,
roya96
,
scarlet
,
tushar ranjan raaz
Most users ever online was
293
on Mon Jul 25, 2011 1:22 pm
Moderators & partners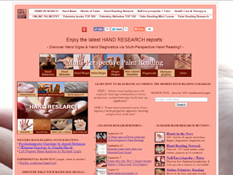 • Discover hands with:
Hand reading research



• Hand reading
in the UK with Lynn
• Discover our forum-partners:

• Modern Hand Reading Forum Partners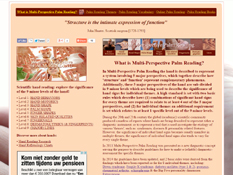 • Multi-Perspective
Palm Reading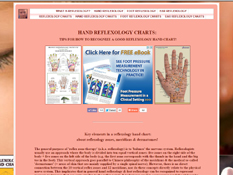 • Explore hands with:
Hand Reflexology


Statistics
We have
3600
registered users
The newest registered user is
CozmoLove
Our users have posted a total of
33283
messages in
3068
subjects
Top posting users this month
Top posting users this week
Recommendations
• What do you think of Google's suggestions...?
Google+
MAJOR HAND READING SYNONYMS
Palmistry, Palm Reading, Hand Analysis, Chirology & Chiromancy.
Learn how to read hands according the Modern Hand Reading Paradigm: use this forum as your palm reading guide!
Last month (aug 2010) Australian researchers presented a study which revealed how finger length could be related to anorexia and bulimia. The report shows that anorexic women tend to have a 'male-like' 2D:4D digit ratio, while bulimic women tend to have a very 'feminized' 2D:4D digit ratio.
A summary of the results:
ABSTRACT:
Eating disorders are more common in females than in males and are believed to be caused, in part, by biological and hormonal factors. Digit ratio or 2D:4D (the ratio of the 2nd to the 4th digit) is considered to be a proxy for prenatal testosterone (PT) and prenatal oestrogen (PE) exposure. However, how 2D:4D may be related to type of eating pathology is unknown. The relationship between 2D:4D and eating disorder diagnosis was investigated in recovered and currently eating disordered (n = 31) and control (n = 99) women. Mean 2D:4D ratio was significantly lower (indicating higher levels of PT and lower levels of PE) in anorexic (AN) compared to bulimic (BN) women, with controls intermediary. In eating disordered women, 2D:4D was positively and significantly related to current weight, lowest weight and current BMI, with strongest associations for right 2D:4D. Among women, low 2D:4D is related to AN and high 2D:4D to BN, suggesting a differential causal influence of prenatal sex hormones on later eating pathology.
The 2nd to 4th digit ratio (2D:4D) and eating disorder diagnosis in women
PS. Earlier this summer another interesting study reported how the brain in anorexia works, see:
http://www.modernhandreadingforum.com/discussions-about-scientific-reports-f18/hand-projections-demonstrate-how-anorexia-works-t6.htm
___________________________________________

Martijn van Mensvoort
Hand researcher & psychologist in The Netherlands (Holland)
Presents: Multi-Perspective Palm Reading + the Global Palm Reading Network
---
Permissions in this forum:
You
cannot
reply to topics in this forum