Who is online?
In total there are
59
users online :: 1 Registered, 0 Hidden and 58 Guests
Kdh
Most users ever online was
293
on Mon Jul 25, 2011 11:22 am
Moderators & partners
• Discover the Modern Hand Reading Forum partners:

• Modern Hand Reading Forum Partners

Statistics
We have
5009
registered users
The newest registered user is
DestinyLaNero
Our users have posted a total of
42377
messages in
4153
subjects
Top posting users this month
Top posting users this week
Recommendations
• The FREE hand reading services at the Modern Hand Reading Forum are being continued in 2015 with the assistance of

G

o

o

g

l

e

adsense!

Google+
MAJOR HAND READING SYNONYMS
Palmistry, Palm Reading, Hand Analysis, Chirology & Chiromancy.
Learn how to read hands according the Modern Hand Reading paradigm & you can use this forum as your palm reading guide!
Hello guys,
I have been wondering for quite some time if the lines on my right hand indicate a suwon line or not - and also what that means for my life path/decision matrix. It seems to me that my heart line splits and half connects to my headline creating some sort of branched simian line. Then another head line runs parallel to that connecting to my life line. Is this an accurate guess? And what does that mean?
Also, my left hand is markedly different and pretty much normal, which makes me wonder what decisions have Ledbetter me to these palm changes and whether it means positive or negative things for me. Seems to me like the heart and head line a connecting would be a good thing... but who knows?

Thank you for your input in advance.
Sincerely,
Butterflies1111

Butterflies1111




Posts

: 4


Join date

: 2017-04-17




Butterflies1111




Posts

: 4


Join date

: 2017-04-17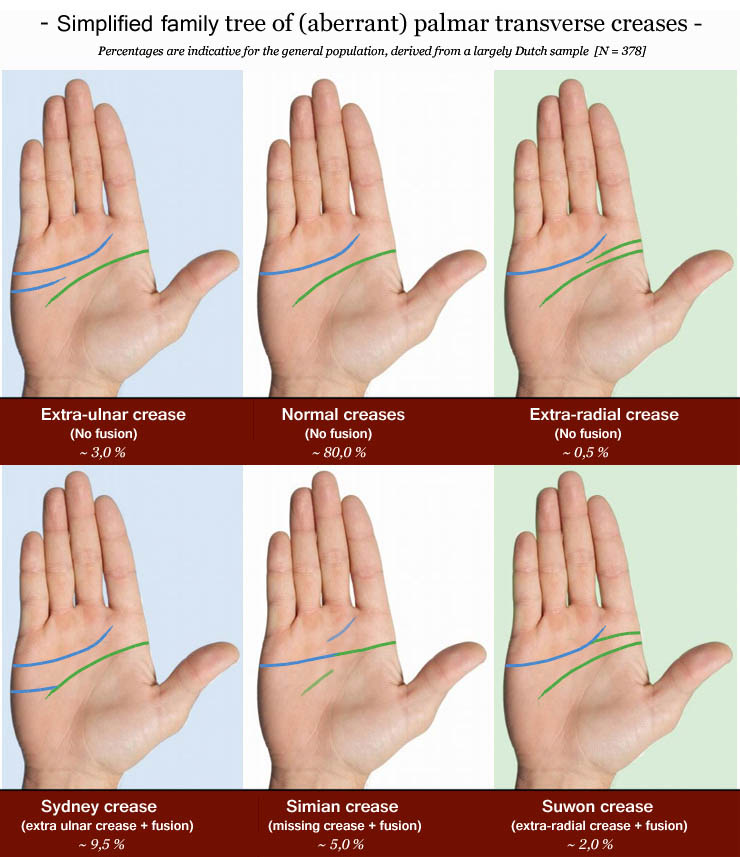 Hello Butterflies,
I can confirm that the constellation in your right looks quite like a variant of a Suwon line; technically, one could describe it to represent a Suwon crease featured with a large interruption inside the distal transverse crease (heart line).
(NOTICE: I have also considered the option of a transversal heart line; I probably would need to see your other hand as well in order to be able to reject that option permanently)
Recently, I have presented some research associated with this line; I have found that 'Suwon crease remnants' are often present in Agreeableness high scorers, see:
Hand constellations in Agreeable personalities!
Helpful?  
PS. In earlier explorations I had already found a few other clues that this line has a more positive connotation than the simian line & Sydney line (e.g. Suwon creases appear to be more present in the more intelligents segments of the general population).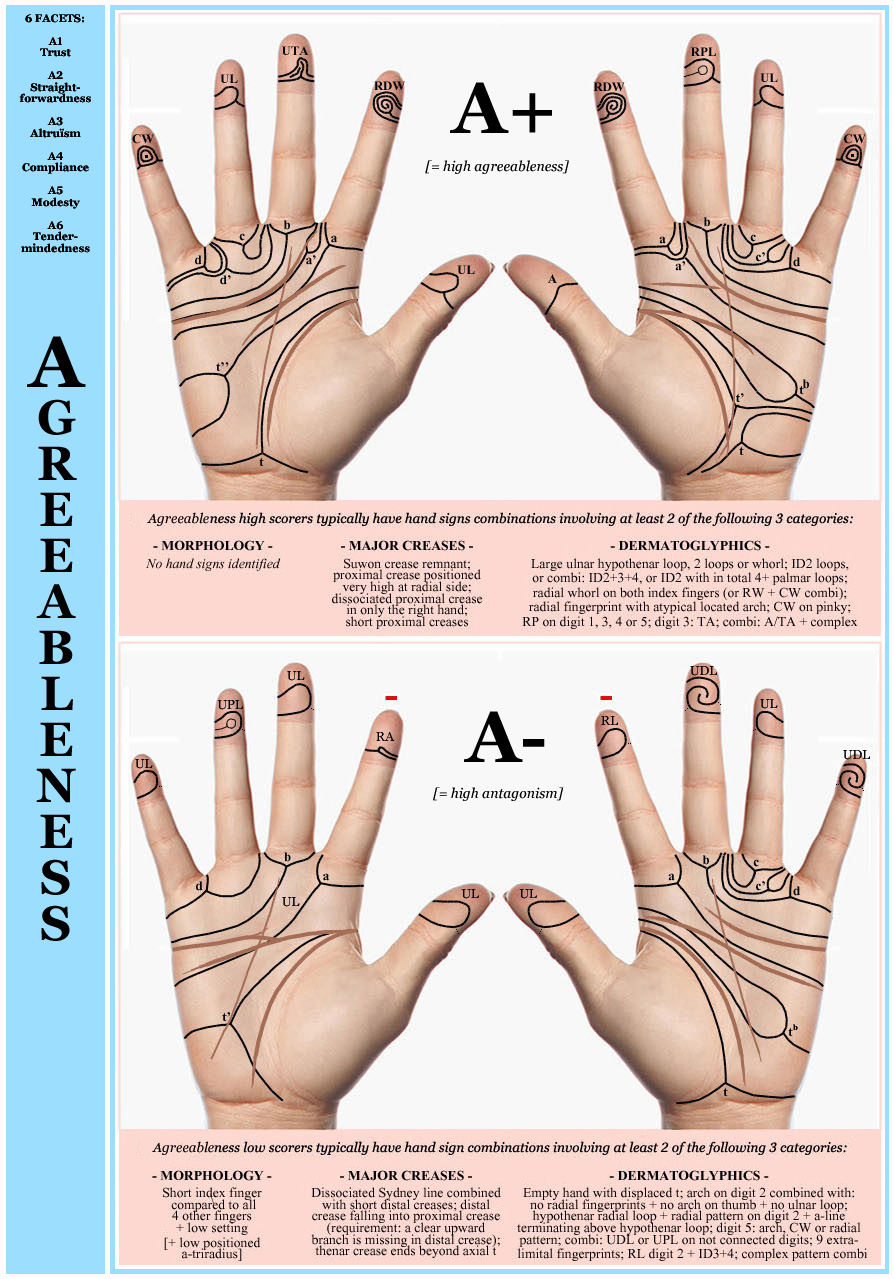 ___________________________________________

Martijn van Mensvoort
Hand researcher & psychologist in The Netherlands (Holland)
Presents: Multi-Perspective Palm Reading + the Global Palm Reading Network
Yes, thank you - this is very helpful! Honestly I have worried a bit that my life decisions may have caused my life to take quite a different path than is typical and really could not determine whether this might be a good or bad thing...

. But I definitely think I'm where I should be. Thank you for taking the time to confirm for me.
I will post following: left hand pictures. Marriage/children lines of both hands
Hopefully this helps you rule out the heart line question you had. Thought the marriage line may have something to do with the overall hand.
Cheers!
Butterflies1111

Butterflies1111




Posts

: 4


Join date

: 2017-04-17



Please see attachments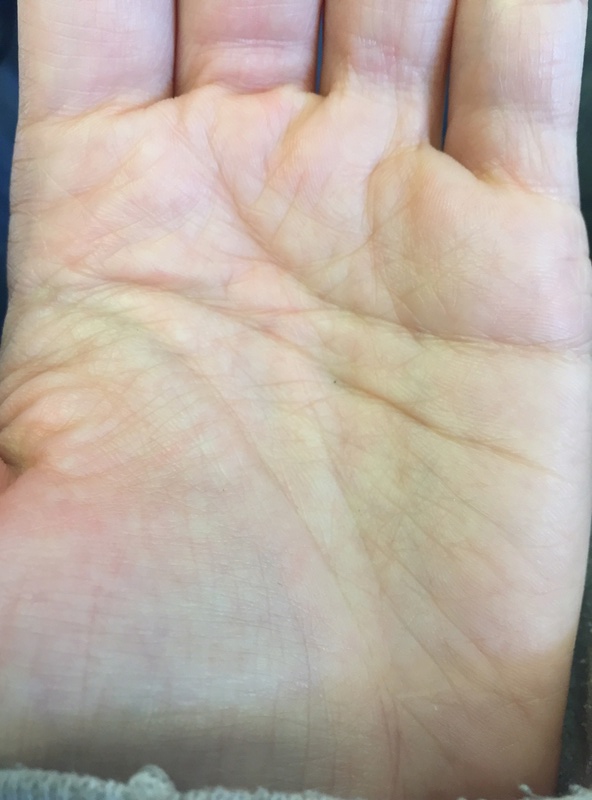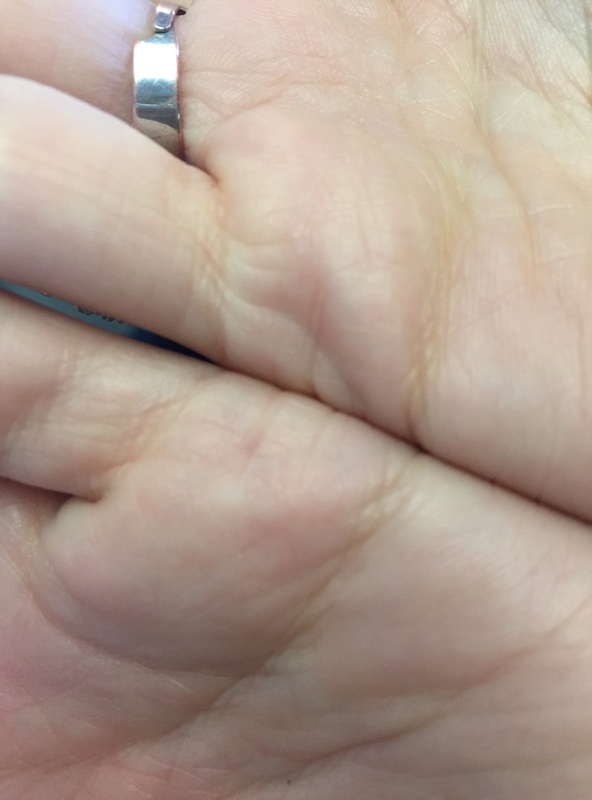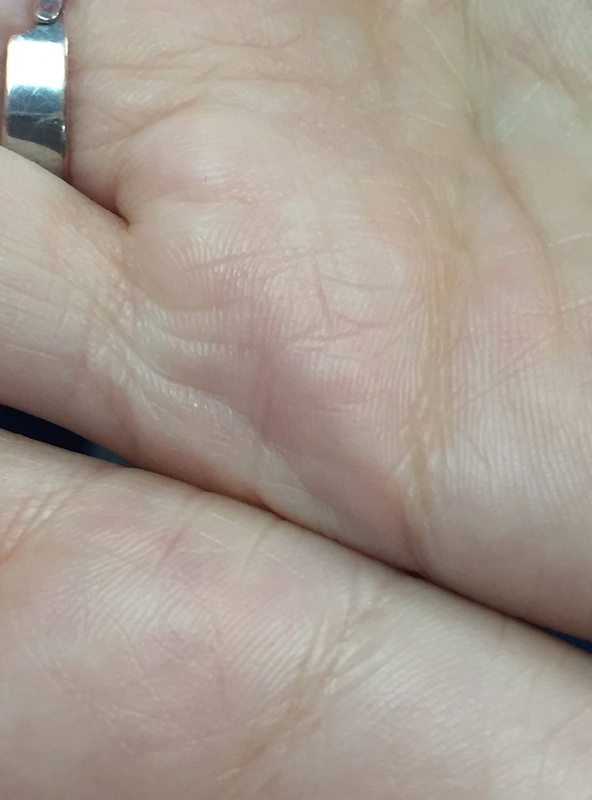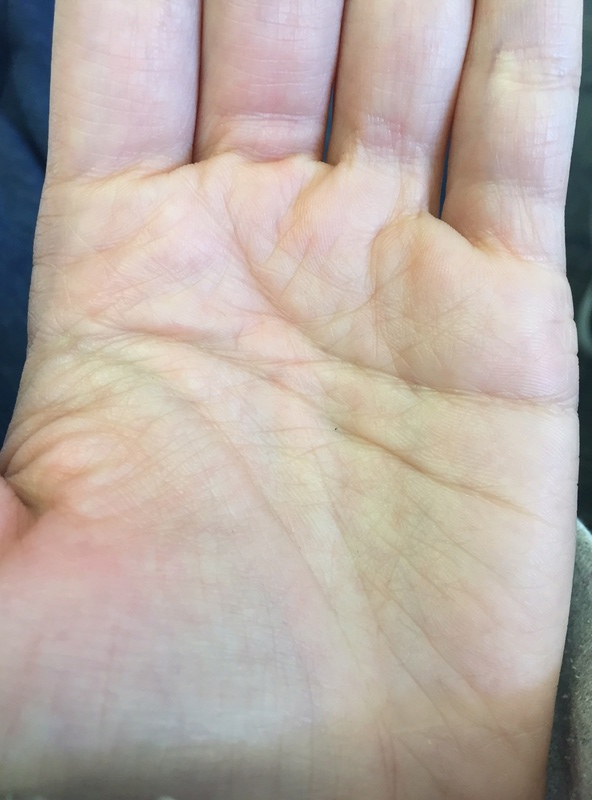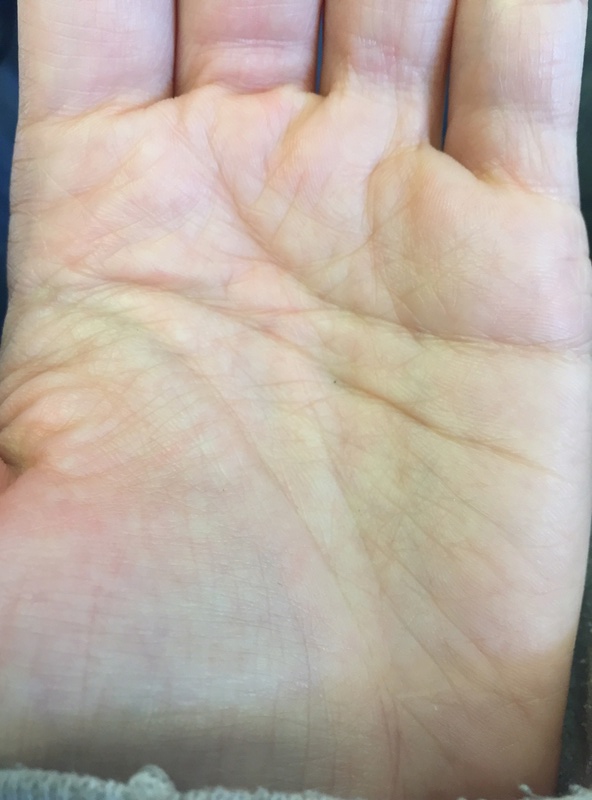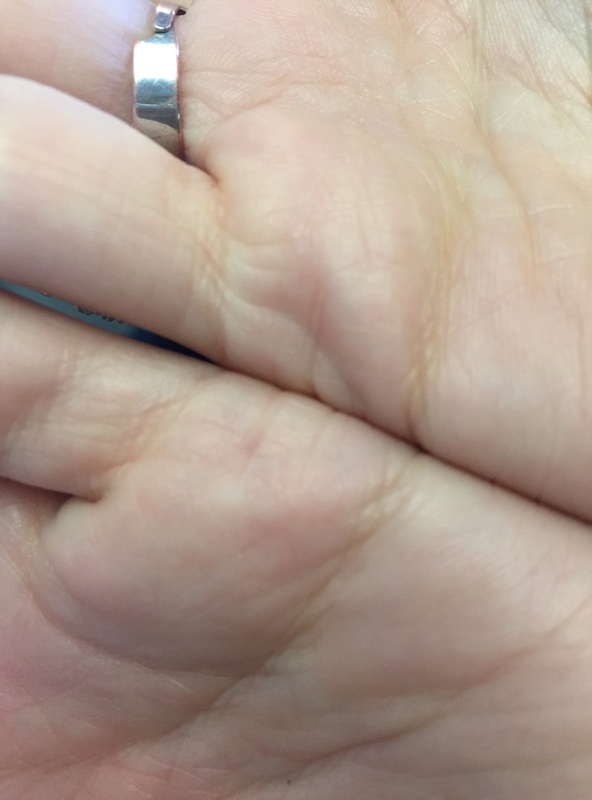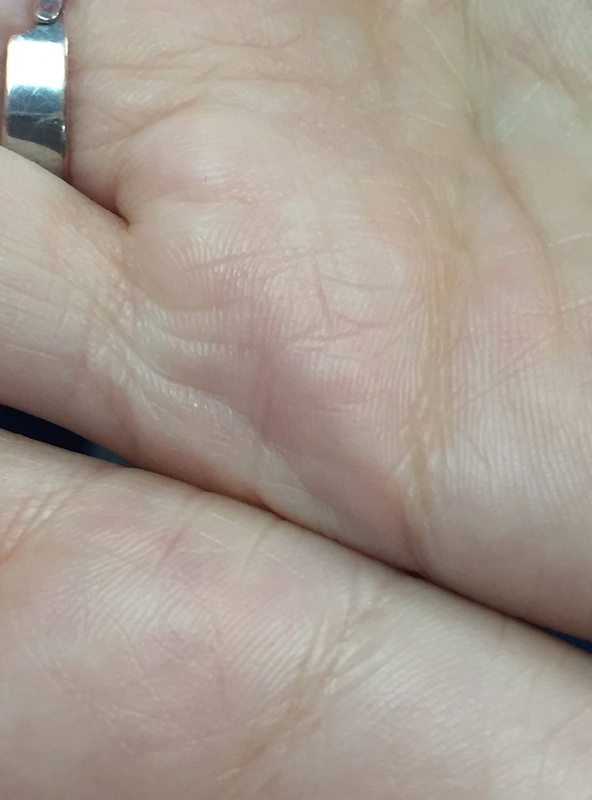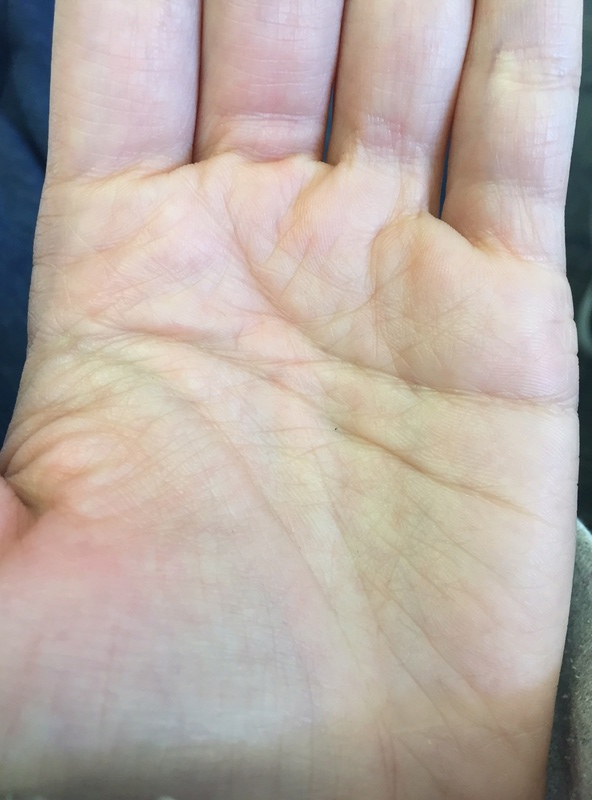 Butterflies1111




Posts

: 4


Join date

: 2017-04-17



Thanks for sharing the additional photos - yes, my assessment is permanent.
Sorry, no comment from my side regarding the marriage lines (nothing usual).
___________________________________________

Martijn van Mensvoort
Hand researcher & psychologist in The Netherlands (Holland)
Presents: Multi-Perspective Palm Reading + the Global Palm Reading Network
---
Permissions in this forum:
You
cannot
reply to topics in this forum