Who is online?
In total there are
29
users online :: 0 Registered, 0 Hidden and 29 Guests
None
Most users ever online was
387
on Tue Dec 05, 2023 7:35 pm
Moderators & partners
• Discover the Modern Hand Reading Forum partners:

• Modern Hand Reading Forum Partners
Statistics
We have
5933
registered users
The newest registered user is
Skylines3
Our users have posted a total of
47484
messages in
4936
subjects
Top posting users this month
Top posting users this week
Recommendations
• The FREE hand reading services at the Modern Hand Reading Forum are being continued in 2019 with the assistance of

G

o

o

g

l

e

adsense!
Google+
MAJOR HAND READING SYNONYMS
Palmistry, Palm Reading, Hand Analysis, Chirology & Chiromancy.
Learn how to read hands according the Modern Hand Reading paradigm & you can use this forum as your palm reading guide!
While browsing another topic in this forum regarding hand gestures
VIIc - Discussions about HAND GESTURES
it occurred to me that perhaps one of the most interesting people who made use of the hands in communicating was the internationally famous actor and mime Marcel Marceau. So, I did a search on the web and found quite a few photographic examples of his hands in action.
M. Marceau had what looks to me to be fascinating hands. I would be very interested to hear from others their take on how they would read his hands.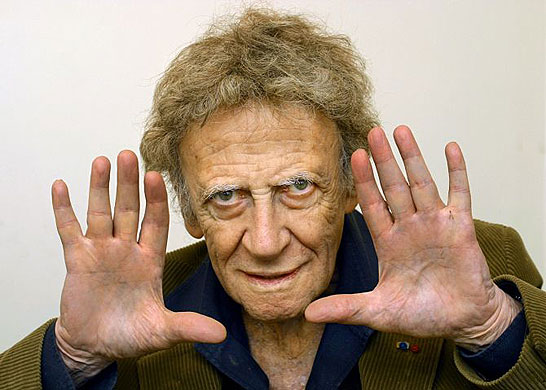 mooky




Posts

: 102


Join date

: 2011-03-30


Age

: 65


Location

: Michigan, USA



Hy Mooky,

thank you for the hand of the most well-known pantomime.

There are several features very unusual. Here some notes:
- The signature of the lines in the left and right are very different.
- In the right, the Jupiter finger is very bent which can be a sign of a self-esteem problem, probably in connection with a father problem (father deficite) or of beeing hurted from that side.
- Then is the very high set Apollon and Mercury fingers are very ununusal. I would count this as a special accentuation of his self expression on the field of art.

Manfred
Thank you Manfred
I am reading my first book on palm reading by Cheiro and the thing he says about a long mercury finger is interesting. The focus being on such a person's command of language and eloquence. Very interesting that his abilities were in fact to not use words at all. I have only heard one word come out of his mouth which was "No!" in the movie "Silent Movie" by Mel Brooks.
I am interested in how you view his thumb. Am I right in saying that it is standing very far out from the hand at a right angle (or more)? Does this indicate that he did everything to the extreme?

mooky




Posts

: 102


Join date

: 2011-03-30


Age

: 65


Location

: Michigan, USA



Hy mooky,

the outstanding thumb I would bring together with a need to be independent and to do things by his own.

Manfred
---
Permissions in this forum:
You
cannot
reply to topics in this forum