Who is online?
In total there are
37
users online :: 0 Registered, 0 Hidden and 37 Guests
None
Most users ever online was
365
on Fri Dec 02, 2022 7:35 am
Moderators & partners
• Discover the Modern Hand Reading Forum partners:

• Modern Hand Reading Forum Partners
Statistics
We have
5933
registered users
The newest registered user is
Skylines3
Our users have posted a total of
47481
messages in
4934
subjects
Top posting users this month
Top posting users this week
Recommendations
• The FREE hand reading services at the Modern Hand Reading Forum are being continued in 2019 with the assistance of

G

o

o

g

l

e

adsense!
Google+
MAJOR HAND READING SYNONYMS
Palmistry, Palm Reading, Hand Analysis, Chirology & Chiromancy.
Learn how to read hands according the Modern Hand Reading paradigm & you can use this forum as your palm reading guide!
Disclaimer: I am by NO MEANS racist! What follows below is just an observation based on several thousand hands. It was not a controlled study so I am not claiming this to be scientific evidence

During an earlier part of my life I worked as a beach hand reader (on weekends) in Southern California for several years. Most readings were short (10-15 minutes). Between my weekend beach boardwalk readings, "party readings" and individual readings, I typically read about 100 hands a week. This roughly translates to about 4000-5000 readings per year. At the end of each reading, I would always spare a couple of minutes for feedback --- both for my own learning and to judge the accuracy of my methods.

Southern California (esp. greater Los Angeles area) is arguably the most racially diverse place on earth. Individuals from every corner of earth call LA home. So, my clientèle was from all races, nationalities and socioeconomic levels. After a first couple of years, I began to notice certain palmar patterns specific to individual races. There was especially one feature that really stood out: the separation for the head and life lines. I reiterate that this was not a true "random sample", yet, the sample size was in the thousands so the "statistical power" was fantastic!

Here's what I found:

1. African Americans had significantly higher incidence of head-life line separations
2. Hispanics, Latinos, Mexicans, South Americans, and Caucasians had "average" incidence of head-life line separations
3. Individuals from the Far East (Chinese, Japanese, Vietnamese, etc.) had significantly lower incidence of head-life line separations

Martijn, do you know of any study (Hand-based) that has studied such inter-racial palmar patterns? Comments?

Please keep this discussion clean and academic!







TruthSeeker




Posts

: 25


Join date

: 2010-07-27



Hello TruthSeeker,
Yes, in general I think your observations are confirmed by various scientific studies (though I have never seen any statistics on African-Americans).
1 - First of all, I want to recommend the book of R.S. Bali:
'Anthropology of Crease Morphogenesis - a scientific analysis'
http://books.google.com/books?id=3pzhaonObMMC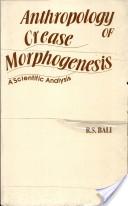 Almost the full content is available!
Chapter 21 (starting at page 318) is titled: 'Ethnic variability in creases', a large part is focussed on the simian line (SRBC = single radial base crease), but other characteristics are mentioned as well including
the seperation of head and life lines
is (TRBC = triple radial base crease).
To understand all details in Bali's book you will have to study earlier chapters in the book (starting a page 139 is recommended to get familiar with Bali's vocabulary).
Basically, one of Bali's observations is that in all studied large populations where the simian line is high, the occurence of
the seperation of head and life lines
is low - this is typically true for: males & Asians.
The reverse is true for females.*
* I can add that some of Richard Unger's students have also noticed the high occurence of
the seperation of head and life lines
in African-Americans!
2 - After describing the link between the simian line and the
the seperation of head and life lines
, I also would like to mention the work of Hachiro Asano from Japan:
'Hands - The complete Book of Palmistry'
- where he also describes the occurence of the simian line in various populations.
TruthSeeker, unfortunately I am not aware of any statistics that relate to Afro-Americans, but it is very obvious to me that your observation makes sense.
Hello MartinJ

Iam new to this forum and iam trying to find out about palm prints toe pritns and sole prints. I have noticed similar patterns in hand (fingers+palm) and toes and sole. Do palm and sole prints constitute racial or genetic factors, if so how would you categorize finger print and toe print pattern. When you are counting for the triradius do you count the total number of triradius in hands or do you count the total number of tririadius in palm seperately and fingers seperately. Also should the similar case be applied to soles and toes. In general when we are accoutning for hand as whole, dont you think toe and sole prints also needs to accounted for.
Please explain to me on what basis does palmar dermatoglyphiocs and sole dermatoglyphics work. I would appreciate your input, if anybody else can provide me with answers it would be great.
Thanks
Shivam




shivam_palmistry




Posts

: 3


Join date

: 2011-05-04



Hello Shivam,
Thank you for sharing your interesting thoughts & questions.
Yes, there is a connection between the dermatoglyphics in the hand (and fingers) and the dermatoglyphics on the feet (and toes). And yes, both are related to the genes (which are also partly related to race). But this is advanced stuff.
Some guidelines & statistics are described in the classic work of Cummins & Midlo, titled:
'Finger prints, palms and soles'
(1943). And a few articles have been published about this topic.
But in general there is no need to combine a study of the hand with a study of the feet. Though, I think it can become helpful to understand the fundamentals of the hand a bit better (that is how it became helpful for me).
Have I answered your questions?
(If not, you are welcome to specify your thoughts - or maybe you might also want to create a new topic about how hands relate to the feet!?)
---
Permissions in this forum:
You
cannot
reply to topics in this forum