Who is online?
In total there are
31
users online :: 2 Registered, 0 Hidden and 29 Guests
hariomjha
,
itme
Most users ever online was
293
on Mon Jul 25, 2011 11:22 am
Moderators & partners
• Discover the Modern Hand Reading Forum partners:

• Modern Hand Reading Forum Partners

Statistics
We have
5491
registered users
The newest registered user is
neyset
Our users have posted a total of
44563
messages in
4489
subjects
Top posting users this month
Top posting users this week
Recommendations
• The FREE hand reading services at the Modern Hand Reading Forum are being continued in 2015 with the assistance of

G

o

o

g

l

e

adsense!

Google+
MAJOR HAND READING SYNONYMS
Palmistry, Palm Reading, Hand Analysis, Chirology & Chiromancy.
Learn how to read hands according the Modern Hand Reading paradigm & you can use this forum as your palm reading guide!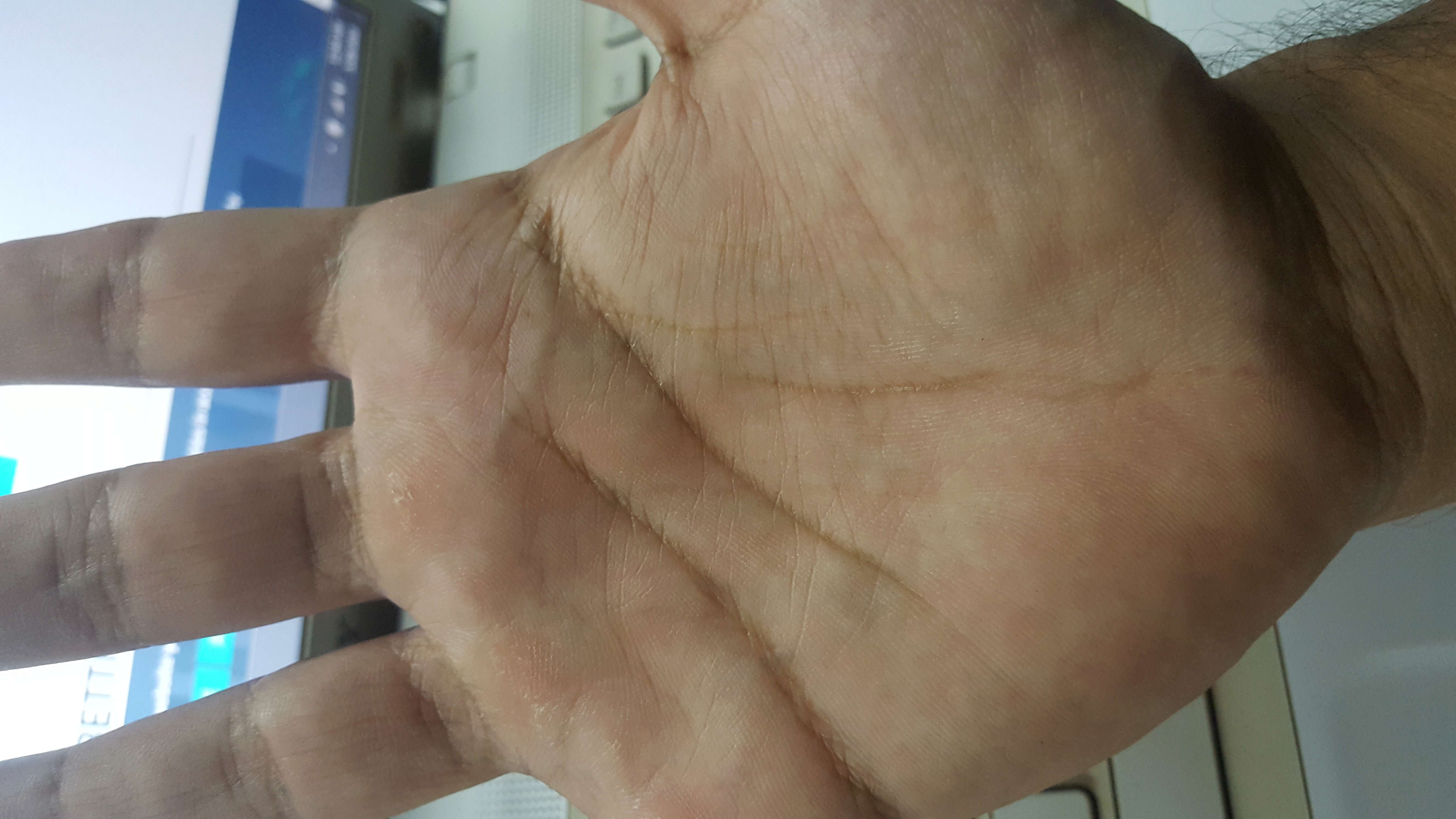 Hello fellow palmist , I thank you all for this opportunity to post here and discuss . Im a 29 year old male and ive always had this question , My life is overlapping and broken , ive read several books stating saying a break in both life line means a serious illness or death , it can also mean a change or beginning to new life whether good or bad . I wanted your opinion as fellow palmist , Thank God uptil now ive had an amazing life , Ive been lucky in love and in business , If anyone notices anything lese besides the life line please comment on that aswell . Thank you and forever grateful . also i am right handed

Zaintariq_8




Posts

: 3


Join date

: 2018-05-27



As you mentioned ,both things can be true .depend upon person to person line to line.in your case I can say change in your life will happen round about 35(might be little more or less as I am new in learning palmistry).and the effect of that should be good bcz your second or you can say new life line is over your life line.if it's under then vice versa.

Prabhjot




Posts

: 1


Join date

: 2018-05-29



Thank you prabhjot it's definitely over the life old life line

Zaintariq_8




Posts

: 3


Join date

: 2018-05-27



Zaintariq_8 wrote:

Hello fellow palmist , I thank you all for this opportunity to post here and discuss . Im a 29 year old male and ive always had this question , My life is overlapping and broken , ive read several books stating saying a break in both life line means a serious illness or death , it can also mean a change or beginning to new life whether good or bad . I wanted your opinion as fellow palmist , Thank God uptil now ive had an amazing life , Ive been lucky in love and in business , If anyone notices anything lese besides the life line please comment on that aswell . Thank you and forever grateful . also i am right handed
Yes broken life line is not considered good and your life line is small . I can see a sister line . There can be fatel acident but since there is a sister line its working as sister line
Nisha Ghai

---
Permissions in this forum:
You
cannot
reply to topics in this forum